August 23, 2021 0 Comments DIY / Home Improvement
How to Fix a Loose Kitchen Tap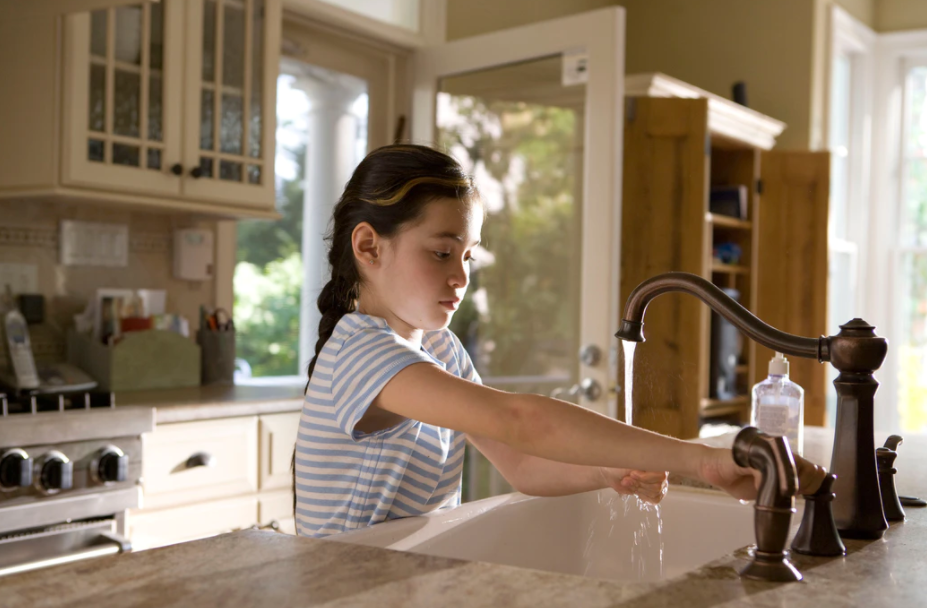 Things breaking and going wrong in your home is extremely frustrating. Especially if you need professional help with the repairs or replacement. Luckily we have the internet now and those nagging jobs we used to struggle with can now be solved easily by online tutorials. Below we have included some tips on how to fix the dreaded loose kitchen tap. Plumbing tends to be pricey if you need to call out a pro so follow them along and hopefully we can save you some cash
Tighten the Tap
When it comes to a loose regular or kitchen mixer tap, the problem tends to stem from its base loosening over time. Most bases can be tightened by easily by applying pressure and turning the nut connecting it to the sink. This may sound easy enough but sometimes it can be tricky to locate, for the step you will need to get under sink to locate the nut before tightening. Once found secure the nut with your wrench and the issue should be resolved.
Step One – Create Space
If under your sink is anything like ours, it will be filled to the brim with every household cleaning product under the sun, an abundance of cleaning cloths and the occasional odd screw or two. You will want to remove all of these to give yourself enough space to get under the sink itself. Whilst it may seem obvious it will make your life a lot easier.
Step Two – Switching off the Water
A water pipe bursting of a leak coming from this fix is extremely rare but still possible. In the occurrence of this happening the last thing you will want is water spraying all over and starting to form you very own house reservoir. It's always better off to be safe than sorry so turn off your water so if something does go wrong, you won't have the disappointment of an early shower. Remember water out of the kitchen tap not a burst water pipe!
Step Three – The Tightening
Now that you are good to go make sure you get the correct size wrench and start tightening. Once you have contoured yourself to the base, secure it and tighten the nut clockwise. With the nut now tightened, put your yoga skills to the test and slither back out from the sink and double check the tap is now tight and the position you want it to be in. Lastly put your items back under the sink and switch the water back on. It really is as easy as that.
Further Help
If you are needing further explanation or would prefer to see tips via online video guides. There are a lot of videos online that will take you through all of the steps at different speeds. Everyone learns things differently so if a video is better for you then they are there to help. This doesn't have to stop at a loose kitchen tap or kitchen mixer, you will be surprised at what you are capable of and can get more handy in the house through the internet. Leave the big jobs to the pros though.
---