May 8, 2020 0 Comments Business
Marketing Tactics During a Recession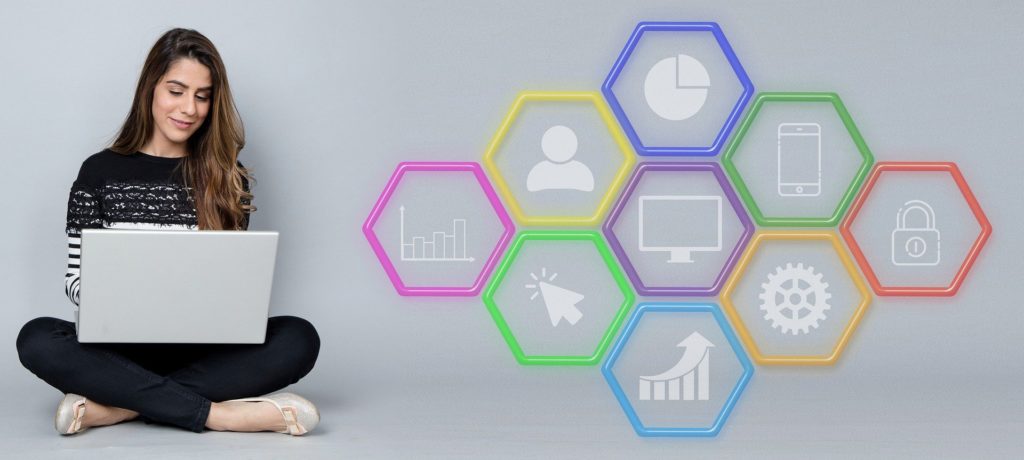 A recession can always be a cause of worry and concern. Economic uncertainty always causes anxiety, but it can be particularly worrisome for businesses. Typical strategies to gain new clients may not be working as the economy changes. It's important to evaluate what you're doing and see where you can add some new tools to your kit to get in front of potential clients.
Social Media
One of the easiest ways to get in front of potential clients these days is through social media. Billions of people use social media every single day, so it presents a huge opportunity to gain new business. Being active on your social media accounts will also help you to stay top of mind for current clients or people who are already following you. Ways to get in front of new clients on social media can be to utilize hashtags pertaining to your business, using geotags, interacting with other accounts or people who interact with you. Via social media you can also participate in collaborations as a way to draw more awareness to your company. Advertising on social media is also a great way to target your ideal client and get your information in front of them.
Send Postcards
Snail mail can be a treat for people to receive. Who doesn't love a nice note letting you know someone is thinking of you? There are great companies who make beautiful postcards that you can personalize with your business information. Order a bunch of these and send to clients or previous clients, or go through neighborhoods and leave on mailboxes or porches. During tough times, people want to support thoughtful businesses, so actions like this can really make you stand out above the crowd and keep you front of mind.
Send Care Packages
In the same vein, it's an incredibly thoughtful gesture to send care packages to previous clients. Word of mouth is the best way to grow any business. One way to make sure that happens and that you stay forefront in previous clients' minds is by reminding them that you are there for them beyond whatever service you provide. Again, a personal touch goes a really long way in making you stand out. Sending a personalized care package during a touch time shows how much you care. This makes people excited to recommend you to their friends and family.
Community Events
Getting involved in community events is another great way to keep you business present and active. People love to support businesses that are involved in their local community and are invested in them. Not only is this a great opportunity for your business, it's truly a great way to genuinely rally with your community and be part of what they're doing. This can be anything from sponsoring events, hosting events, having a booth with business cards and information about how you can help people, or just being present to let the community know you're there. If you provide a service, you can be guaranteed there is a way to help people during a recession.
Start or Join a Charity
Similar to community events, this lends credibility to how much you care during tough times, which is something people really want to support. Partner with a charity that is helping your local community during a recession and offer for part of your revenue to go towards that charity for a set period of time. People will be happy to support your company if they know that it will also be supporting others. Charitable drives and events can drive a lot of business to you and others who participate, and it can also provide great relief to charity organizations and those they help during a tough time.
Coadvertise
A popular saying right now is community over competition. Find businesses that complement your own, and work with them to coadvertise. This can look like combining your services to offer a bundle. If you work in landscaping, find a general contractor and offer a discounted bundle for people looking to do work on their home. If you're an insurance agent, contact someone who works in refinance and offer a package to help lower rates for people affected by the recession.
Giveaways
Another form of co-adveristing is to participate in giveaways. Work with a complementary company and offer a giveaway of services. Participation can include providing their email address or a social media post sharing your company's names. Giveaways can mean new business, and they can also extend your network to hopefully provide future word of mouth clients.
Network Events
Networking events have come a long way! These can be an amazing way to meet other people and extend your network. Talking with others and sharing what you do is only going to raise brand awareness, which could potentially lead to future word of mouth clients. Bring plenty of business cards, but make sure to actually talk to people and develop relationships as these are the connections that will lead to future business.
Referral Group
Start a referral group in your area. This is a great way to put into action the connections you made at the networking event. Find people in all different industries in your community, and create a referral network with each other. This gives everyone a point of reference if they need to refer one of their clients for another type of work. It creates a circular word of mouth system within your community that can really help to build up the businesses around you.
Reviews
Ask your current or previous clients for reviews. While this may seem like a small thing, reviews are such a driving point for businesses. With access to so much information, potential clients and customers really research who they might be working with. Positive reviews will give you credibility and make potential clients excited to work with you. You can offer incentives to have reviews filled out, if you wish, but most of the time if your previous clients had a great experience with you, they'll be excited to help you out. Make sure to send a direct link to where you want them to leave the review in your email to make it as easy as possible.
There's no doubt that businesses can face a hard time in a recession. With smart marketing tactics, though, and coming alongside your community, there's no reason you shouldn't be able to emerge stronger than ever. Be kind and generous with past, current, and potential clients and customers, and they'll be the driving force behind your business' success during hard times.
---