January 26, 2022 0 Comments Health & Fitness
Top Fitness Trackers for 2022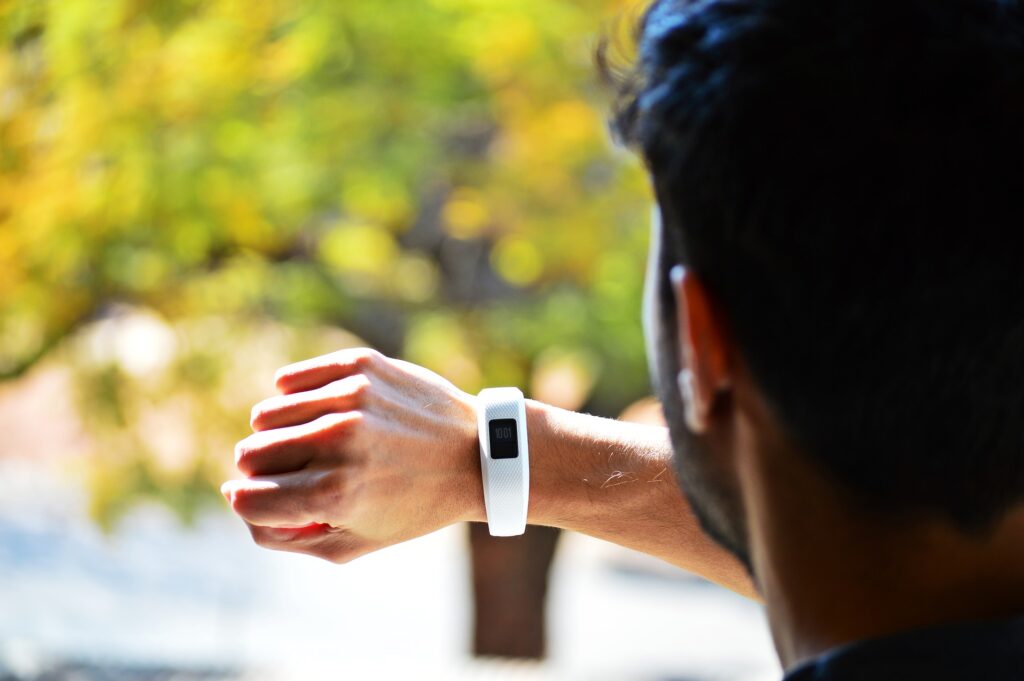 One positive aspect of the pandemic has been a focus towards our personal fitness and health. More people than ever are interested to keeping their immune systems strong and monitoring their fitness level.
By using a fitness tracker, you have access to a wealth of information to stay on top of your game. Monitoring how far you've run every day, while recording your heart rate and blood oxygen level is a great way to motivate yourself to keep going with your fitness goals.
Here are three top fitness trackers that offer great features by using advanced sensors to keep track of more stats than ever before. They also come at a reasonable cost and won't cost you and arm and a leg.
Fitbit Charge 5
As the market leaders Fitbit has now released the Charge 5 which comes packed with more features than any previous model. The range of sensors on the Charge 5 is truly impressive and comes with a new full colour screen.
The new features include an electrocardiogram, or ECG, app. This provides detailed heartbeat tracking throughout the day and combined with the advanced sleep tracking gives you more health data than ever before. By giving you a Daily Readiness Score the Charge 5 advises you if you should keep pushing yourself or just take it easy.
Garmin Lily
If you're looking for hybrid fitness tracker and smartwatch then the Garmin Lily is a great option. This stylish tracker is smaller than many others and has an attractive pattern on the screen which gives it a unique look.
Designed specifically with fashion conscious women in mind this tracker still has most of the amazing features found in all top quality trackers. It will continually monitor your oxygen level and heart rate and has a warning should your heart rate get too high.
Polar Grit X
For the serious outdoor enthusiast who spends their days biking, trail running or skiing the Polar Grit X is undoubtably a great option. It has a rugged design built for challenging outdoor conditions and has features like route planning and uphill and downhill stats.
This tracker is fully waterproof and is built to endure extreme changes in temperature and humidity. It also has several smartwatch features like being able to notify you when you have a call. It can also connect to the apps on your phone to provide things like weather updates.
Using a fitness tracker is definitely a great way to keep track of your daily health and monitor your vital signs. They also provide you with heaps of useful information by comparing your sleep pattern and work out level to make sure that you don't push yourself beyond your limit.
By constantly wearing your tracker it is much easier to stay focussed on your fitness goals for the next year. Useful features include suggesting different work out ideas to customise a personal health experience for you and analyse your health over a long-term period. Much like Black Lotus Casino no deposit codes you'll feel like more of a winner when you hit your targets.
Whichever tracker you choose there is no doubt that you will improve your overall health by using one. At a time when personal we-being is more important than ever using a fitness tracker is a wonderful tool to stay motivated, vibrant and in top physical condition.
---