November 1, 2019 0 Comments Business
20 kickstarter fails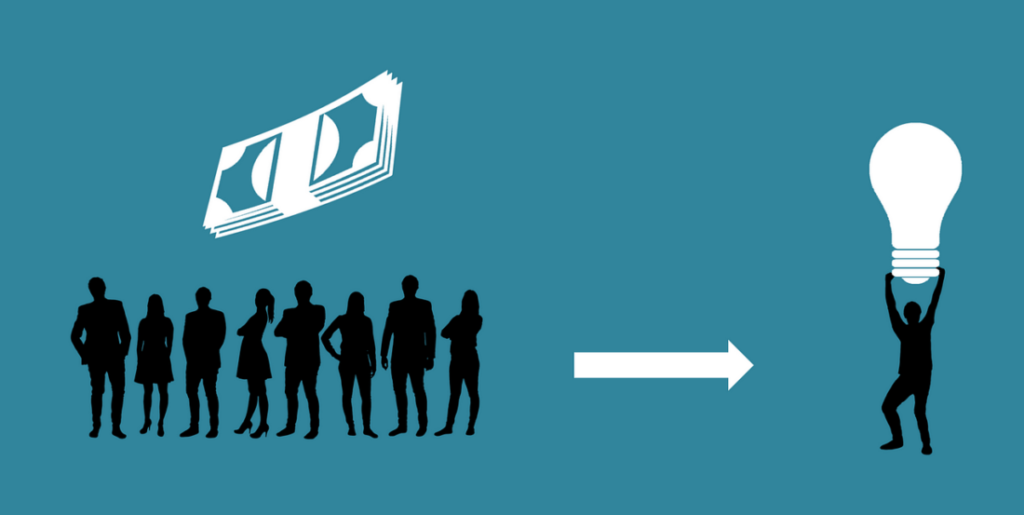 Kickstarter is a great crowdfunding platform, which empowers small businesses or projects, with creative ambitions and aspirations. It may seem like a very good platform according to my description above, but who can save this world from scammers and thieves?! Any platform where money is in play is vulnerable to be exploited by these lingering robbers apart from serious business such as banking, stocking and gambling sites or related casinos who must protect players' money as well as their own by having extreme secure system. There are many projects on kickstarter that are able to successfully fund heavy amounts of money for their project, which is a mere sham. But, due to close enquiries and scrutinising searches, finally the shammer gets caught and kickstarter puts an end to their campaign. This is called a kickstarter fail. It is an exciting topic and getting to know about these kinds of stories can be very interesting and ignominiously exulting. So, let's jump on the list of 20 kickstarter fails and express our criticism on the state of this world. 
1.Zano drones
Torquing group proposed a project of building drones that can be operated via smartphones. They can take selfies and photos and do a lot more. This project was able to crowdfund manifold amount of money. But, it never delivered the drones on time. And, when it did, the drones were awful! Indeed it was a fail.
2.Who wants to play a pimp game?
This cheap game was an epic fail. It clearly features atrocities against women. The game's owner itself put the campaign to an end. Who would want to play a pimp game after all
3.A laundry ball that does everything but cleaning!
Crystal wash 2.0 was able to raise staggering amounts of funds. But, there was no extra or  so-called super cleaning seen. It was just as you are washing your clothes with plain water. It didn't work for the firm and ended up as a fail
4.Kobe beef sham
Kobe beef is a very famous beef type and so, the firm was able to derive good funds for the kobe beef jerky. The campaign soon came to an end as some problem was detected in the quality.
5.Skarp razor for cutting your grass!
Skarp razor came out to be a big fail. Because of the sham that it comes with laser technology, it was able to collect heavy amounts of funds. But, once the product came on the hands of customers, they saw that it was cutting so slowly, that shaving seemed a two day task!
6.A 3d printer that was hungry for money!
Firm Printer3d proposed a plan to build a 3d printer, which is very easy to use and even small kids can use it easily. The plan was excellent and so, they could source the amount demanded by them. But, when came the time to actually build it, the firm noticed that they needed more money! It took 2 extra years for them to release the product and not all orders were fulfilled.
7.A shoehorn phone cover!
This must be the strangest thing you've ever heard or seen. A phone cover, which can be used as a shoehorn as well! Who uses a shoehorn anyways?! This strange idea made this product to be a big flop.
8.You could eat what your dog eats!
Two people decided to produce cookies which both, owners and their dogs can eat. The idea behind the cookies was very generic and so, there were very nominal sales.
9. A nothing car company
This car company claimed to build fast cars like every other car company does. But, the fact that they asked for very less crowdfunding amount, suspicion started building upon the company and the campaign was ended. 
10.A pebble that was crushed!
The pebble smartwatches were a well supported campaign by kickstarter. With smartwatch being a newly introduced idea in the market, they were able to source good amount of funds. But, the watch was awful when it came on the hands of the users. The company is now quit.
 11. I want to promote magic'!
As you can see in the picture, the campaign was able to fund only $2 and was suspended as soon as it hit the site. This was an epic and humiliating fail!
12.The playing cards that never came to the table!
Asylum playing cards was a big failure and was fined by kickstarter as, the firm, never delivered the cards that it had promised to deliver!
13.The mid air hanging sculpture!
This was a good idea by the producer of the project. A show which features 3d dancing sculptures. But, it fell short of its goals by a very nominal margin and eventually, was a fail.
14.An album that failed to release!
A songwriter wanted to complete the final parts of his album and so, he opened a campaign on kickstarter. But, he fell short of his goals by just a $1! And, after that, the album never released.
15.Greg Safel's album that failed to crowdfund enough money!
This kickstarter project fell short of just $20 and ended up as a fail. It was successfully running up until it fell short of its goals.
16.Korean drama movie on American soil!
 This Korean drama movie was an awesome idea and was backed up by many people. But, unfortunately, it fell short of its goals by just $7!
17.A documentary and dance concert that is still waiting for funds!
Soar documentary and dance concert was able to crowdfund good amount of money, but eventually fell short of its goal. The producers realised that the goal was a bit too high and are now trying to source funds with lowly set goals.
18.A project about desire!
This was a performing arts project about a tale of desire. The concept was really amazing so, it successfully reached very close to its goal. But, it fell short by a small margin. Basically because it was location specific.
19.A short film that was never made!
This short film about student life was proposed to be the best student film ever. It successfully attracted backers but still fell short of its closing goal. And hence, it could never be made.
20.Egg salad fail!
This nothing kind of project received most of the funds from a single backer only. But, it fell short of the slightest of the margin, for which, it got suspended.
---