September 4, 2019 0 Comments North America, United States
How to prepare for your Florida relocation with ease?
Are you planning on moving to Florida?  That is great!. Florida is an amazing place that has a lot to offer to people of all walks of life. However, like any other place, Florida too comes with advantages and disadvantages. It all depends on how you look at it. For example, one of the biggest advantages is the Florida weather – they do not call this state the sunshine state for no reason. Also, people love it because of the laid back lifestyle and slower pace of living. But, there are also disadvantages like hurricanes and humidity, a lot of retirees and tourists, and the fact that it can be pretty hard to find a job. So, before you start to pack your bags, do some researching first. Keep on reading to get some advice on how to prepare for your Florida relocation with ease.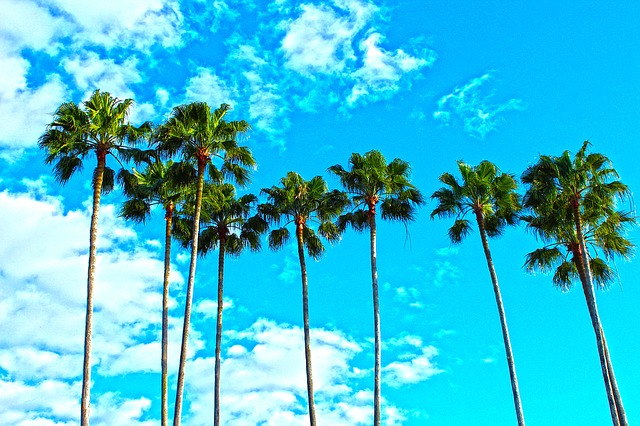 Find a City That Suits Your Needs
Bear in mind that Florida is a large state. And you can choose from many cities. However, you should do your research and find a city that suits your needs and your budget first. So, to make your job a little bit easier, here are some of Florida's most loved cities according to many expats.
Miami Beach – This city is home to the biggest art deco architecture in the entire world, some of the most amazing beaches, malls for shopping sprees, and the craziest nightlife you will ever experience. So, choose Miami Beach only if you think that you can endure all the tourists, crowds and a lot of music. To conclude, this city is for younger people mostly, or for those who feel young at heart.
Tampa – On the other side, near the Gulf of Mexico, you have the great city of Tampa. Tampa is loved by families, and you can see many family homes there as well. Moreover, the education system, schools, and healthcare are all amazing too, so it is a great option for families moving with children.
Orlando – Well, the first thing that comes to everybody's mind when the word Orlando is mentioned is, of course, Disney World. But there is soo much more to Orlando than that. For example, it also had great education system and a lot of developing companies.
Gainesville – This is the most famous college city in the state. It is home to the University of Florida and Santa Fe College. So, for all those students who come to live here in big numbers, this city offers a mixture of everything. You will have great nightlife experience, amazing food corners, cultural places and many more. Gainesville is also one of the best places to go diving and enjoy numerous outdoor activities.
Will You Rent or Buy?
This is another decision you have to make before you come to the Sunshine State. When it comes to housing, you basically have to options – to either rent or buy. This depends on numerous factors. So, let us mention some pros and cons of renting and buying.
Renting a Property in Florida – This is a good idea only if you plan on staying in Florida for a short period of time. In that case, there is no need to go through all the hustle and bustle of first buying and then selling a property. But, if you are planning on being here longer or settling in for good, do not rent! Rents can be really expensive for both houses and apartments as this is mostly a touristic place.
Buying in a Property in Florida – As previously mentioned, if you plan on being in Florida for a long time, your only option is to buy a house or an apartment. The great news is that you will have plenty of properties to choose from, as Florida is getting bigger and bigger. Also, make sure to calculate your Florida moving costs online before you move for good, too!
Find a Moving Agency
Whether you plan on moving to Florida from a faraway country or decide to move out of Oakland Park, FL, you will need help. It just goes without saying that you must find a good and reliable moving agency if you want to prepare for your Florida relocation with ease. So, start by getting recommendations from your family and friends first. Then, turn to online researching. And, when you find a couple of companies you like, ask them to come to your house or an apartment and give you an in-home estimate. That is the best way to know the final price of your Florida relocation. Finally, when you find the company that suits your needs and your budget, leave all the packing, heavy lifting, transporting and shipping to them.
Prepare For the Weather
Yes, Florida is named the Sunshine State for a good reason! It is simply a place where you can enjoy an endless summer. You will not have to worry about buying winter clothes or how to stay fit in the face of cold weather. But, there are some bads sides to that fact too! For example, the heat can sometimes be scorching. There will be days when you will not even want to get out of your home. Then, you will also have to prepare for a lot of humidity, and simply having many bad-hair-days. Finally, prepare yourself and your family for a natural disaster like floods and hurricanes. Make sure that you know all the important evacuation plans. And, bring a lot of summer dresses, sunglasses and SPF creams.
Prepare For Having Different Mindset
There are many reasons why people relocate to Florida. But, one of the most common ones is to enjoy a slower pace of life. People here like to be casual, not over-stress about everything and to simply enjoy life. So, if you lived in a busy and hectic place until now, you will have to change your mindset. After all, you will be spending much more time in your swimsuit and flipflops than in your working shoes. Because of that, make sure to find a swimsuit that is best for your body type. Also, you will have to ready for participating in a lot of neighborhood events. People here are just friendlier than the rest, so, there is no doubt that you will be invited to a lot of barbecues and dinners.
https://pixabay.com/photos/palm-trees-florida-tropical-sky-1277243/
---