October 30, 2020 0 Comments Careers
7 Fastest Growing Healthcare Careers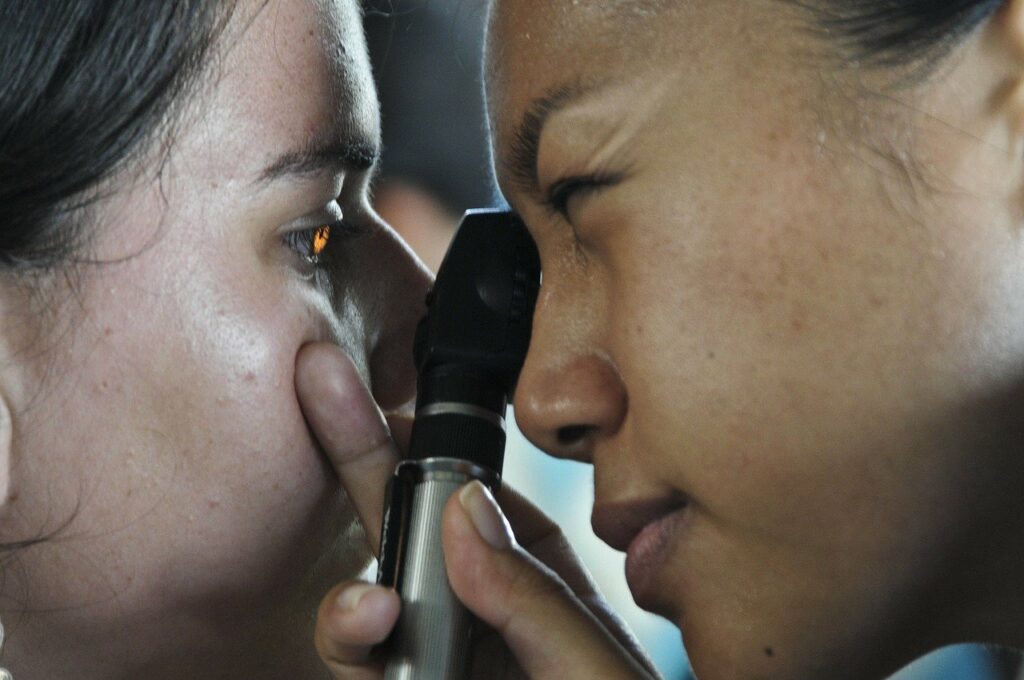 Job security is one of the most important factors to consider when thinking about your career. When you've finished your training, you want to be safe in the knowledge that the job you have trained for is in high demand and your skills will come in use. Thankfully, there are a high number of healthcare careers that are growing quickly. So, if you are considering a job in a medical field, read on to find out which ones are in high demand and will carry on being so. 
1: Radiation Therapists
What you'll need: associate's degree
Average salary: $80,570
A radiation therapist works alongside radiologists and oncologists providing radiotherapy treatment for cancer patients to detect tumors. They help find the tumors and administer the correct amount of radiation. In order to do this, they must follow strict instructions as it is a high-risk job. If you're somebody who is passionate about working with cancer patients in a hospital setting, this may be the career you've been searching for. 
2: Dental Hygienists 
What you'll need: associate's degree
Average salary: $86,778
Dental hygienists work alongside dentists to help take care of the patient's teeth. As a dental hygienist, you would be expected to work in a dental practice to clean teeth, take X-rays, and provide preventative advice. This is a great career path for those who want to enter the world of oral healthcare but don't want to spend an excessive amount of years at dental school to become a dentist. While the pay isn't quite as high as a dentist's, the wage is still considerable, the education needed isn't quite so intense, and it is a career with an ever-growing need. 
3: Optometrists 
What you'll need: doctoral or professional degree
Average salary: $123,909
Working as an optometrist is all about caring for the eyes. It is a professional healthcare career with lucrative pay, but there is a high level of education needed. On a daily basis, optometrists would talk to the patients about their eye concerns, provide eye examinations, diagnose eye-related diseases, and prescribe any medications needed. They can also help administer contact lenses. If human biology, particularly the eyes, is an area that interests you, and you are willing to spend a considerable amount of training to become qualified, then this could be the career for you. 
4: Nurse Practitioners 
What you'll need: MSN or DNP degree 
Average salary: $115,800
Nurse practitioners have a variety of jobs to complete during their average day, so it is a career that would best suit a person who enjoys variety. It is a step up from being an ordinary nurse and includes much more responsibility—a nurse practitioner can diagnose, treat, and prescribe medications. If you are already a nurse, it could be a good step up the ladder of your career. You don't have to have previously been a nurse to become a nurse practitioner; however, and MSN or DNP degree will give you the qualifications you need. The education is reasonably extensive but the pay is high, so if you are seeking a nursing job with great pay then it could be the one for you. Click here for some tips for creating your FNP resumé. 
5: Physical Therapists
What you'll need: doctor of physical therapy degree
Average salary: $87,930
A physical therapist works in a variety of settings such as hospitals, clinics, and private practices, and the goal of this work is to help patients with any movement difficulties. They would typically work with people struggling with everyday activities such as walking, working with various issues such as arthritis, sports-related injuries, and more. If you are a person who is interested in biology and how the body moves, consider applying for a doctor of physical therapy degree and begin your journey to helping others with their movement difficulties.
6: Home Health Aides 
What you'll need: no formal education
Average salary: $24,200
This one is quite different from the other healthcare careers mentioned here, as it does not include a daily medical setting. Working as a home health aide means traveling to each patient's home and providing care for them there. The duties include simple, everyday chores such as laundry and cleaning, as well as administering medications and taking the patient to and from the hospital/doctors. It is mainly about providing the patient with someone to look after them in a general sense and give them someone to talk to on top of the healthcare. For this reason, the job would be great for a compassionate person with high conversation skills who loves chatting to a variety of patients. The job offers a variety of workplaces and the chance to travel around different locations, so if this sounds appealing, it could be the career path for you. There is no education required, but work experience would be handy, and there are usually volunteer options available in order to obtain that. 
7: Pharmacists 
What you'll need: doctoral or professional degree
Average salary: $121,500
Pharmacists generally work in a drugstore setting behind a counter, providing medication to patients. The pay is extremely lucrative and the job itself requires a high level of education. Their daily activities include labeling, packaging, and advising on symptoms and drugs. Pharmacists know all about the medications they provide, including the risks, side effects, and safety warnings, so they can be sure they can advise the patient on the best way to take it. They also have the responsibility of providing advice on behind-the-counter medications and asking the patient any questions to make sure they are given the medication they are looking for. 
These are just a small sample of healthcare careers that are in high demand and where the demand will carry on growing. The healthcare industry is always keeping up to date with new technologies, so the workers learn how to work with new technology and medicine rather than being replaced. Healthcare is a part of our lives that will always be needed, so job security is high, as well as many of the careers being rewarding and fulfilling. 
---